On Friday, May 27, a judge resoundingly rejected Gov. Scott Walker's elaborate efforts to hide from the public his role in deleting "the search for truth" and the Wisconsin Idea from the UW's mission statement.
And his effort to throw a cloak of secrecy over a wide range of decision making under the guise of protecting government "deliberations" from public view was also repudiated.

If you recall, CMD broke the story that Walker's executive budget bill struck this language and more from the University's Mission, inserting in its stead an almost soviet-like directive to create workers that "meet the state's workforce needs." The story created a firestorm of controversy and the Governor walked back the changes first claiming "drafting error," then "misunderstanding."
Last May, CMD filed a lawsuit against Walker for unlawfully withholding public records about his office's alteration of the mission. We were joined by the Progressive Magazine and it took more than a year of hard work to get the truth.
The documents released as part of the lawsuit show that far from being an inadvertent "drafting error," Walker's office was "the driving force" behind extensive edits. Administration staff seem a bit clueless about the significant changes being made.

Moreover, when university officials saw that the Governor was taking an ax to the UW Mission statement, they asked him to change his mind.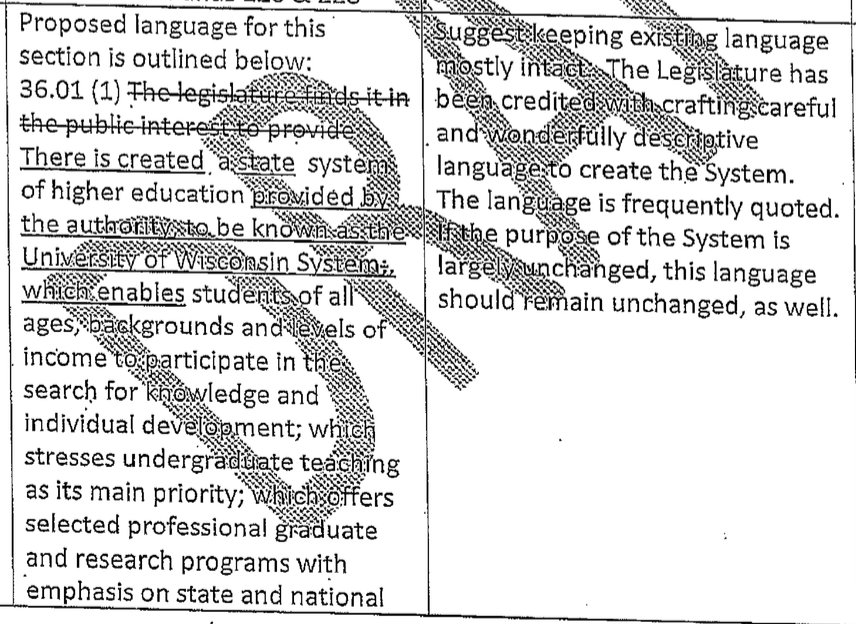 "The Legislature has been credited with crafting careful and wonderfully descriptive language to create the System. The language is frequently quoted. If the purpose of the System is largely unchanged, this language should remain unchanged as well," they wrote.
But Walker's office refused. Later in an anonymous motion to the budget bill (Motion 999), a series of devastating changes were proposed for that state's open records law were including a "deliberative process" shield. The changes created a fierce bipartisan backlash over the 2015 Fourth of July weekend and the changes were abandoned.
We are a small organization that does not bring cases lightly. This is the third of only three open records cases CMD has brought in the state; we have won all three.
You can see the full court ruling here, and 82 pages of withheld records here.
Please consider supporting our investigations with a small donation today.