The trending Twitter hashtag #MaidenGate has been coopted and promoted by the same right-wing operatives behind the #StoptheSteal protests, a massive misinformation and pressure campaign to cast doubt on the legitimacy of the 2020 elections.
Last night, a woman known online as "Lauren," who also goes by "L," tweeted that her mother's vote was "stolen" in her previous home of Michigan when her maiden name was used to vote by someone other than her. Lauren claims to have proof voter fraud occurred, but has not released anything beyond writing that her mother got a "random text" inquiring if "she was planning to vote."
Following this, Lauren coined the hashtag #MaidenGate, which is now trending on Twitter.
DEAD NAMES.

MAIDEN NAMES.

DIVORCED NAMES.

ADOPTED NAMES.

MARRIED NAMES.

CHECK THEM ALL.#MaidenGate

— L 🤺 (@SomeBitchIKnow) November 10, 2020
Maidengate.com was registered and launched anonymously early this morning. The site redirects to a Google Doc and was created by Ali Alexander AKA Ali Akbar. Alexander launched the StoptheSteal.us site late last week with a video and a tweet, "Proud to be working with these patriots to Save the Election," and listed 15 Twitter handles for right-wing influencers, as the Center for Media and Democracy (CMD) reported.
The Google Doc states that, "We are looking for individuals who voted in this election (or chose not to) but also had another vote cast in a previous legal name of theirs at an address they previously occupied." It then lists where people can check if a "political predator" used their former name to vote.
The Google Doc credits Lauren and states that, "This page was crafted by the team at StopTheSteal.US." It also mentions that U.S. Rep. Paul Gosar (AZ-04) is "on the case." Gosar is now listed as the Arizona organizer of the StoptheSteal protest on Saturday in Phoenix.
Alexander and the other operatives at StoptheSteal.us are organizing a "March for Trump," or "Million Maga March" protest scheduled for 12:00 pm Saturday at Freedom Plaza in Washington, DC., as well as rallies in state capitols around the country.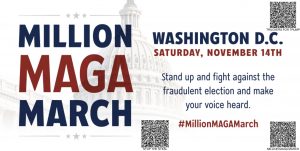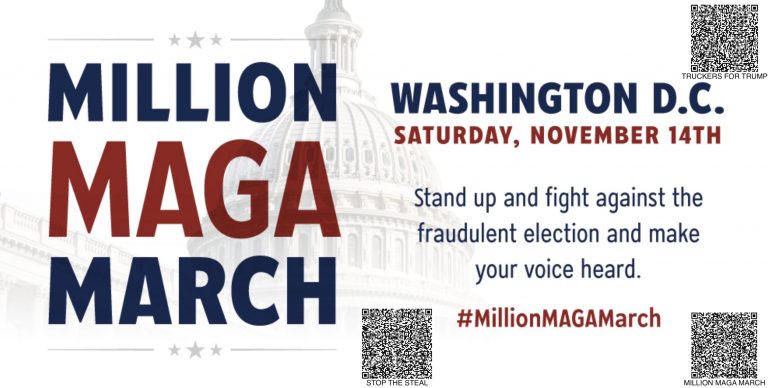 Eventbrite appears to be removing some of the March for Trump event pages for violating its community guidelines, but others remain up.
CMD has connected operatives working with Alexander on the StoptheSteal effort to the Council for National Policy (CNP), an influential Christian Right network with deep ties to Trump and his administration. Leaders of Tea Party Patriots, Turning Points USA, Women for Trump, and FreedomWorks have been fueling viral online voter fraud theories and protests. Politico also found ties between StoptheSteal and former Trump advisor Steve Bannon, who is a former member of CNP.
Photo credit: Official White House Photo by Tia Dufour