At least four current or recent members of the American Legislative Exchange Council (ALEC), a pay-to-play group of state lawmakers and corporate lobbyists that writes business-friendly model legislation, traveled to Washington, D.C. to participate in the rally that ended with a march to the Capitol and a deadly insurrection.
The Democratic Legislative Campaign Committee linked at least 16 Republican state lawmakers to the event. Among these politicians were ALEC's Missouri state chair, the 2019 Alaska chair, an Arizona state representative, and another man who just wrapped up his stint in the Arizona House of Representatives.
Justin Hill (Missouri)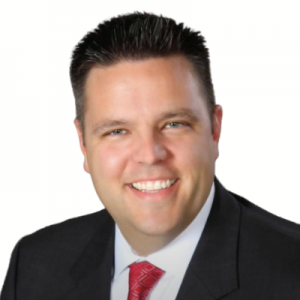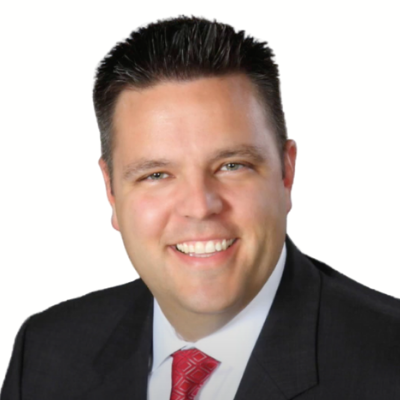 Justin Hill, one of ALEC's Missouri state chairs and the 2018 ALEC legislator of the year, skipped his own inauguration to attend the events in Washington, which relied upon months of totally unsubstantiated claims of voter fraud whipped up by President Donald Trump, his legal team, numerous Republican officials and party groups, and many right-wing think tanks and advocacy organizations.
Hill claims to have gone to lunch after the rally and then to have watched the violence unfold from the rear of the building. ALEC spokesperson Dan Reynolds claimed that he "did not visit the Capitol grounds."
In December, Hill led Republican state House colleagues in a resolution stating that they "have no faith in the validity" of 2020 election results in six swing states that Trump lost. Even after the fatal insurrection and the certification of Biden's win, Hill says he still thinks there should be an investigation into the election. Trump's legal team has lost more than 60 lawsuits claiming voting irregularities in a number of states that President-elect Joe Biden won.
David Eastman (Alaska)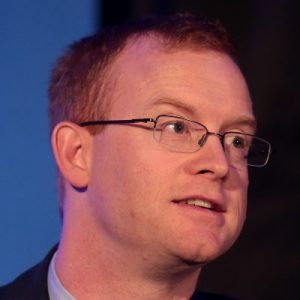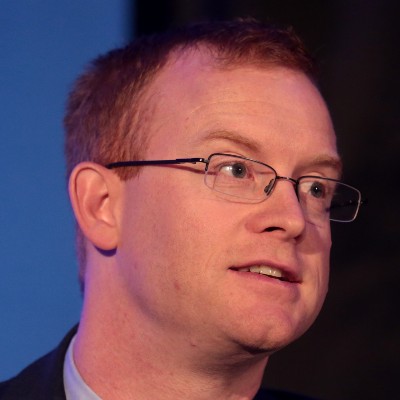 ALEC's Alaska 2019 state chair, David Eastman, is no longer an ALEC member, according to the group attended the Jan. 6 rally and appears to have marched to the Capitol. The following day, he made easily debunked claims on Facebook that antifascists were the ones who stormed the heart of Congress. He also claimed, contrary to recorded footage, that Trump did not incite the crowd to violence. Eastman denied being aware that violence occurred.
Eastman claimed before the coup attempt that "the election process that has been observed thus far by the American people has been abused to such a degree that, in my view, it can no longer be called an election."
"What is at stake this week is our ability, as American citizens, to have a say in the future of America," Eastman wrote on the day before the insurrection. "And that is something that I fought for as a member of the military, and that is worth fighting for today."
In 2017, Eastman became the first Alaska state representative to be censured after make the wild claim that some Alaskan women who live in villages are happy to get pregnant so they can take a Medicaid-funded trip to Anchorage to have an abortion.
Reynolds, ALEC's spokesperson, told CMD that Eastman is no longer a member but declined to specify when he ended his membership.
Mark Finchem (Arizona)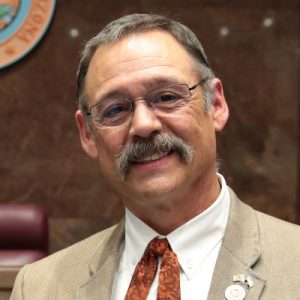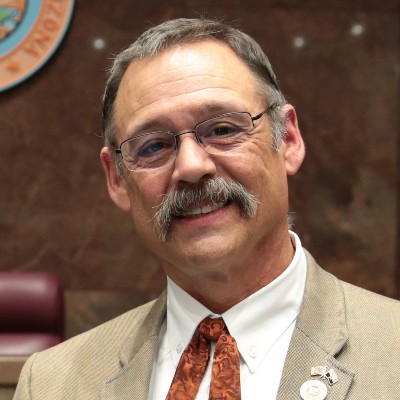 Arizona Rep. Mark Finchem was listed as a speaker at the "Wild Protest" rally that preceded the insurrection, as was former Rep. Anthony Kern, according to an archived version of the event's organizational website. Finchem claims that his speaking slot was canceled.
Finchem has been a key figure in spreading voter fraud lies. During a Jan. 4 rally in Georgia, Trump read from a letter Finchem wrote about Arizonans "crying out for election integrity." Trump called Finchem a "great political leader" and a "very respected man."
Prior to Jan. 6, Finchem advertised the rally and march to the Capitol on Twitter. At 3:15 p.m. on Jan. 6, Finchem posted a photo of the Trump fans on the steps of the Capitol, writing, "What happens when the People feel they have been ignored, and Congress refuses to acknowledge rampant fraud. #stopthesteal."
After the bloody insurrection, Finchem tweeted a link that falsely claimed that Trump supporters stopped antifa from breaking into the Capitol. In a lengthy statement days after the events, Finchem repeatedly and falsely blamed antifa for the violence.
Since tech companies have cracked down on Trump, "stop the steal" posts, and QAnon fans, Finchem announced on Jan. 12 that he was joining Gab, a social media platform closely associated with white nationalists.
Reynolds told CMD that ALEC only heard of Finchem's involvement on Jan. 13.
Anthony Kern (Arizona)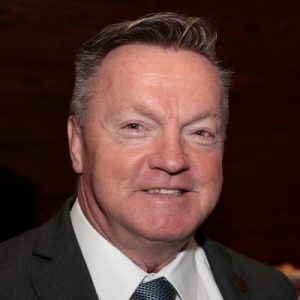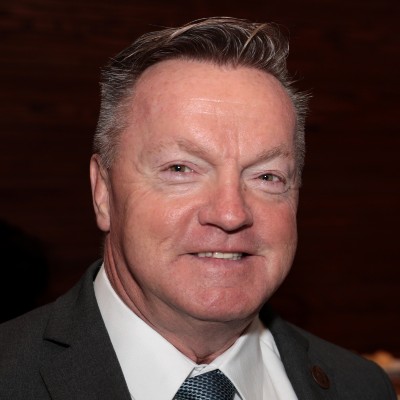 Former Rep. Kern was at the Jan. 6 events as well, calling the day "D-Day" from the morning's rally. Like the others, Kern spread baseless theories of election fraud in the weeks leading up to the insurrection. At 3:02 p.m. on Jan. 6, Kern tweeted a photo of the occupied Capitol steps from nearby, remarking, "In DC supporting @realDonaldTrump and @CNN @FoxNews @MSNB are spewing lies again. #truth."
In late December, Kern joined Texas U.S. Rep. Louie Gohmert's failed lawsuit against Vice President Mike Pence demanding that Pence reject state electors for Biden and choose them himself.
"Stop the Steal" organizer Ali Alexander has said he organized the events with two of Arizona's U.S. representatives Paul Gosar and Andy Biggs and with Alabama Rep. Mo Brooks, all Freedom Caucus members. On Jan. 12, Arizona state Democrats asked the FBI to investigate Biggs, Gosar, Finchem, and Kern for their roles in planning and participating in the Jan. 6 events.
ALEC has other ties to the insurrection kickoff event. As CMD reported, ALEC has a partnership with right-wing student group Turning Point USA (TPUSA), which initially claimed to send 80 buses to the Jan. 6 events via its political arm, Turning Point Action, and another affiliate, Students for Trump. Turning Point Action was listed as a coalition partner on the "March to Save America" website, along with the Republican Attorneys General Association (RAGA), Stop the Steal, the Tea Party Patriots, and other conservative groups.
The ALEC-TPUSA partnership is an effort to "mentor" students and install more right-wing students on university boards of regents.
On the day of the insurrection, ALEC released a statement condemning the violence but did not mention its participation in the fake voter fraud allegations that motivated the insurrectionists, its own members who participated in the rally just before the fatal siege of the Capitol, or its links to TPUSA.
The GOP lawmakers who participated in the Capitol insurrection "must resign or be expelled from their offices, and their leaders need to apologize to the American people for the Republican Party's role in violently attacking our democracy," said Democratic Legislative Campaign Committee President Jessica Post in a press release.
Many other ALEC politicians have taken part in the mass disinformation campaign around alleged voter fraud that fueled the pro-Trump uprising. Nearly two weeks after their state had certified Biden's victory, ALEC's three Pennsylvania state chairs organized a letter to the Pennsylvania congressional delegation urging them to contest the state's electors in Congress on Jan. 6.
ALEC has a history of associating with multiple far-right extremists and refusing to condemn their racist and even potentially criminal actions. Even after its then-Washington state chair Matt Shea was accused of white supremacist domestic terrorism, ALEC never publicly denounced him nor cut ties with him. Shea finally ended his tenure as a Washington state representative on Jan. 11, 2021.